Sprockets Teeth Form Processing ---Gear Shaping
Sprockets Teeth Form Processing--Gear Shaping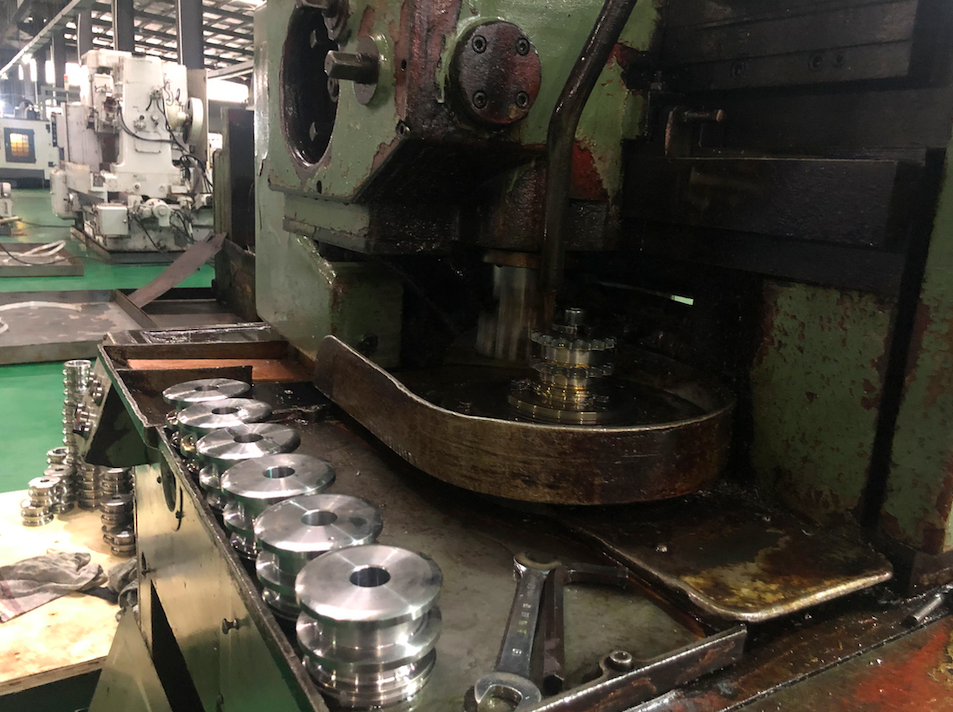 There are three main processing for process the sprockets teeth shape, process by gear shaping machines is one of them. Factory using Tianjin machine factory gear shaping machines to process the teeth shape. Mainly for those sprockets can not process by hobbing machines.
Gear Shaping machines also can process the inner splines teeth, though is is very traditional way but also very important one.
目前主流加工链轮齿型的方式有三种,插齿机加工是其中的一种。工厂目前主要是用的天津机床的插齿机加工链轮的齿型。插齿主要是用来滚齿机无法加工的产品。
插齿机还可以加工部分产品的内花键等等,虽然非常传统,但一直使用到现在。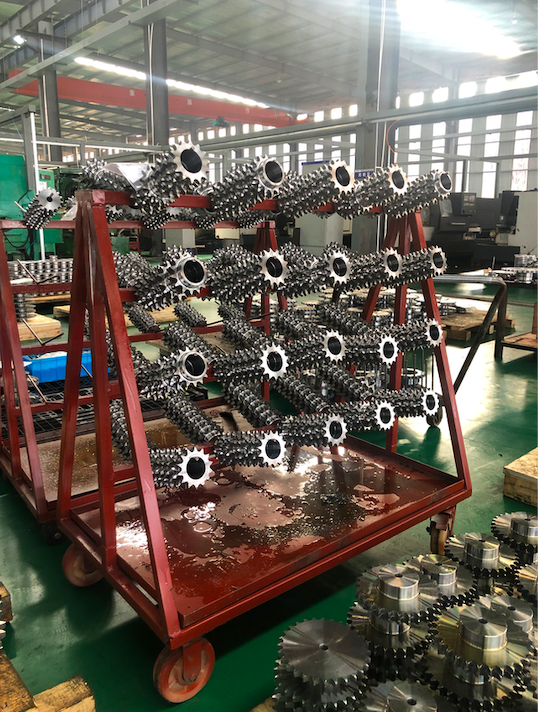 After gear shaping the sprockets' teeth, we will clean and remove the burrs, carefully inspect sprockets, such as teeth number, surface, run out and working with chain.
完成了链轮的插齿加工后,我们还需要清洗去处毛刺,仔细的检查链轮,比如链轮的齿数,表面情况,跳动以及和链条的配合使用等多个环节。
Then those sprockets would transfer to next processing.
然后链轮会转到下一个生产环节进行生产